Bliss Cruise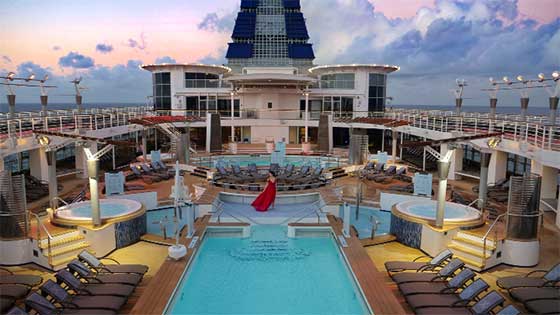 Celebrity Summit Checklist & FAQs

Thank you for your business.
Are you having fun yet? 
Castaways Office hours in Texas:   9 AM - 5 PM, Monday – Friday, (CST)
Skim the topics that are important to you.
Complete your Check-in Online up to 3 days before boarding.  Or download the Celebrity App and check in via your mobile device or phone.  Have your Xpress pass ready when arriving at the cruise terminal for faster service upon arrival .

Use the Celebrity App to submit your Health Questionnaire within 24 hours before boarding.

ALERT: Covid testing or vaccinations are no longer required by Celebrity Cruise Line for vessels sailing from Florida ports.

- - - - - -
Castaways Travel Cruisers Information
Health, Document and Boarding Requirements
No Covid documents are required.  As of March 2023, the cruise line no longer requires proof of vaccination or a negative COVID test when sailing out of the state of Florida

Present your valid Passport. Check your expiration date!

Please complete your Bliss Rules of Behavior consent to comply with Celebrity Cruises' charter contract and Bliss Cruise policy.  See Celebrity Summit's Consent Form
E Mail the completed form to:  info@castawaystravel.com
If you do not complete this in advance, you may be delayed at the port to complete it manually.

- - - - -
Check in Process via Celebrity website or App

Use Celebrity cruises.com and "Sign In" in upper right corner of the screen on a P/C

Select your time to board the ship 
Luggage tags will be at the terminal or print from the website above.
Visit the Celebrity site and download the Celebrity App. See Celebrity App page.  Questions?  Call Celebrity at  844-418-6824.  International telephone:  See foreign access phone numbers for your country.
Otherwise. check in manually at the cruise terminal which can delay your boarding process.

With the Celebrity App, you can:

Access your Digital Boarding Pass to scan at the cruise terminal

Answer the health questions on the App the day before boarding
Board quickly with the Celebrity App
ALERT: Do NOT use the Bliss App to check in .... it's only for onboard activities and events.
 When can I board the ship?
Complete Online Check-in no later than three(3) days prior to the cruise. Your cabin should be ready for access by about 1 PM or later, depending upon clearance of the ship by U.S. Coast Guard, Customs & Immigration which requests all passengers be on board by 2:30 PM Monday, April 17.
What's Happening?
Use the new cell phone Bliss App for what's happening on the Summit. Download it now....before you board the ship.
Sign in with your:
Celebrity reservation number
Cabin number
Last name
Bliss Cruise Program for Summit
Download a copy of the Bliss Program for Summit and start planning all of your deepest dreams for this exciting Bliss Cruise.   Don't print!  You will receive your hard copy on the ship.
Castaways Events
Day 1 Check in at the Meet & Greet daily, it's voluntary. Meet other Castaways cruisers at the Martini Bar Deck 4 mid ship.  Daily 5:30 - 6:30 PM  (cash bar)

Day 1 Newcomers Orientation with Champagne    2-3 PM  Rendezvous Lounge, Deck 4

Day 1 Castaways Cowgirls line dancing and prancing for you  8 PM -9 PM in the Rendezvous Lounge, Deck 4

Day 2 at Sea   Castaways Customer Appreciation Luncheon (Sold Out)  - Tuesday, April 18  Tuscan Grill Deck 3 Aft port side from 12 noon to 2 PM.  No guests or friends will be admitted. This is by invitation only, preregistration required.

Day 2 at Sea   Castaways Official Meet & Greet in the SKY Lounge 3 - 4 PM - Deck 11 Forward. All Castaways Travel clients are invited. Sorry, clients only; guests will not be admitted. Enter a drawing for a free cruise. This reception replaces our daily Martini bar Meet & Greet). Drinks and bites included.
Day 5 at Sea   Castaways Pool Party   1:30 PM - 3 PM Poolside, Deck 11
- - - - -
More Cruise Info & FAQs
How to contact a cruise guest on the ship while it's sailing?   See Celebrity FAQ:  https://www.celebritycruises.com/faqs/ship-contact-info
Purchase your beverage package ON LINE.
Avoid the hassle on board. Enjoy your adult beverages using your encoded cabin key. Book your package online at the Celebrity Sign In prompt using your Celebrity cruise confirmation number.
Where are the luggage tags at the dock?
When you arrive dockside, baggage handlers will provide you with bag tags when you drop off your luggage. Have your Cabin number handy to correctly label your bags. Have a tip ready.   Luggage tags are also available when you check in on-line.
Where's the Ship? Port  of Miami, Dock G  At port entrance, billboards display the dock number for cruise ships. Preliminary dock assignment is subject to change. Parking is available at the port.  See Port of Miami Map.
How do I get to the ship from my hotel? Taxi, Lyft, Uber or limo service. Ask your hotel's guest services about buying transfers to the Port of Miami.  The Embassy Suites Miami Airport Hotel address is: 3974 NW S River Dr, Miami, FL 33142     Phone: (305) 634-5000

Are ATMs on board? Yes
Can I still pre-purchase shore excursions and WiFi on line? Excursions subject to availability. WiFI - Yes, you can buy it onboard. Visit Celebrity online. At the Celebrity Sign In prompt use your Celebrity Reservation number to access your choices.
What is Dress Code for the Bliss Cruise?
There is no "Official" Dress Code. However, there are a few things to keep in mind. Main Dining Room: Club Wear or even lingerie is recommended. Most guests dress to impress. Pasties are welcome with sheer or gauze covering the pasties. If no underwear, a towel will be provided at the entrance to the dining rooms. No bare feet in any dining rooms or cafes. Most guests change into themed costumes after dinner.... you're welcome to wear a costume to dinner as well. Nudity is welcome on outside decks, swimming pools, hot tubs, sun deck, party rooms and the sauna. You cannot be nude in the restaurants, hallways or elevator, you must be covered. Nudity is not permitted on your balcony while in port at a dock.
Top Free is OK INSIDE the night clubs. No nudity permitted on your balcony while in port. For party rooms, wear a cover up or wear a robe to reach those venues. Disrobe at the party room. Once in the party rooms, you are not required to be nude anywhere at any time. Participation in any adult function or event is voluntary. It's your holiday to enjoy. Your pleasure, your way.
You are not required to participate in Theme night costumes or party rooms..... it's your cruise, do as you please.
- - - -
Theme Nights

MONDAY
Daisy Dukes and Cowboy Boots – WANTED…all cowboys and cowgirls. Saddle up and put on your best boots and daisy dukes for a hootin' and hollerin' night. 


Don't miss the Castaways Cowgirls line dancing and prancing for you from 8 - 9 PM in the Rendezvous Lounge adjacent to the Martini Bar, Deck 4 mid ship.

TUESDAY
Medieval Formal Night – Hear ye! Hear ye! Calling all Kings, Queens, Knights and Nobles. Put away the traditional tuxedo and ball gown because we're going back in time to the Renaissance for our Medieval Formal Night.


WEDNESDAY
Galactic Glow Night – Bliss is calling on all Space Cadets, Aliens, Trekkies, Wookiees, Storm Troopers, Klingons, Romulans, Jedi Knights and any other galactic personality, to come in your brightest glowing to show all of us earthlings how much you stand out at the Bliss Cruise Galactic Glow Party!

THURSDAY
Freaky Fetish – What's your safe word? Enter the world of sexual fetishes and BDSM. Show off your kinky side and explore your freaky fantasies.

FRIDAY
Psychedelic Tie Dye – Tonight will be a kaleidoscope of bright, bold and psychedelic color. Let's party our last night away in a fashion trend that represents the free-spirited individuals that we are.
*The order of the themes is subject to change.
How can we buy Shore Excursions and WiFi onboard? Visit Shore Excursions Desk once you board the ship. Purchase WiFi service at Guest Relations in the same location. Deck 3 Mid ship.
Where is the Bliss Help Desk?  Deck 5 in the Future Cruise office. at entrance to the shop area.

What about travel protection insurance? Contact Jennifer to add your travel insurance which can include airline tickets, your cruise and more. Coverage available for U.S. residents. Watch Why Do I Need Travel Protection Insurance?
- - - - - - - -
SPECIAL ATTENTION
Sexual Activity - No Public Sex! Limited to your cabin and private party room locations on the ship; not public areas of the ship nor on your balcony while in port. Any passenger who violates this requirement may be removed from the ship at the next port of call with refund and without transportation home. If one person in the couple is ejected, both persons occupying the cabin will be removed. Consult the Bliss Cruise App and Compass program for the private adult play locations.
Nudity? - Nudity is great at sea on outside decks, pool, hot tub, party rooms and the sauna. Cannot be nude in the hallways, elevator, public areas.  Please wear a cover up or robe if you're really casual. Top free is welcome once inside the night clubs. No nudity permitted while on your balcony nor while in port. For party rooms you must be dressed to enter or just wear a robe. Disrobe inside the party room.

Participation in any activity above is voluntary.
- - - - - - - -
More Cruise Details
No refunds will be granted to guests who fail to present valid cruise documents and identification or show up late. DO NOT miss the boat in port!!
Time Zones
Change your cell phone or watch to Eastern Time Zone upon arrival in Miami.  While on board, always set your watches to ship time.

Can I use extension cords? For extra power for your phones, laptop, P/C or toys, use USB connections. The cruise line does not condone use of extension cords due to fire prevention.
Cell Phone Service on-board - Discount Cruise Ship packages are now available for AT&T® or Verizon or others for mobile customers while on-board certain ships. Choose from options for calling only, calling and messaging, or calling, messaging and data. Check with your cell phone carrier.
Will I have cell phone service while on my cruise? While you're on the cruise you can use your cell phone to make and receive calls, send and receive text messages, access email and surf the web.   Charges may apply.

To stay connected while at sea, remember to pack your phone charger. (AT&T, Verizon and other carriers may offer a cruise/cell package.)
Cellular service is available once the ship enters international waters. When you're at sea and the system is on, depending on the type of phone you have, you will see designations on your mobile display for cellular services. You will be billed at international roaming rates, and charges will show on your monthly cellular bill from your home carrier.
Above information is only a guideline, not guaranteed, subject to change.
TIP: Contact your cell phone service provider and ask about international calling plans or cruise package plans while at sea.
Use the "Whats App"  communication system to reach others who have Whats App loaded on their phone for E Mail and phone calls and more over the internet. https://www.whatsapp.com/
Contact us? To reach us in Sunday or Monday, April 16/17  Text 281-660-4190.
- - - - - -
PS: Sign up for 2023 and 2024 Bliss Cruises Book online with links on this page or Castaways' Travel booth, Martini Bar, Deck 4 midship.
On Your Bucket List? Visit Castaways Travel at the Martini Bar for two (2) Castaways adventure cruise charters to check off your bucket list. We've been to both destinations and are at the top of our list for incredible experiences. Alert: Both "bucket list trips"s are nearing sell out.

Add on pre- or post-Egypt tour to Jordan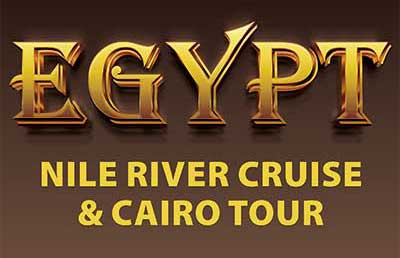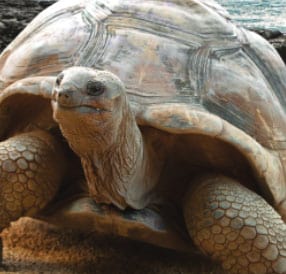 -OR-
TEXT: 800-470-2020 , call Castaways 800-470-2020. For international or local USA calling:  (281)465-4960

Ask for Jennifer, your cruise director, or Marylin. We'll be there. Below are your Castaways Hosts and cabin numbers:
| | |
| --- | --- |
| Jennifer & Chris McCoy | # 6121 |
| Marylin & Gus Rendon | # 6067 |
| Lynn & Joe Kyle | # 6051 |
| Champagne/Donna & James | # 6115 |
| | |
| Party on! See you there. | |
- - - -
See all upcoming adult cruises
- - - -
Ask about our Military/First Responder Benefits
---
Why Do I Need Travel Protection Insurance?
Your reservation is subject to Castaways Travel Terms and Conditions
---