Celebrity Summit  - April 17-22, 2023
Almost Time to Check In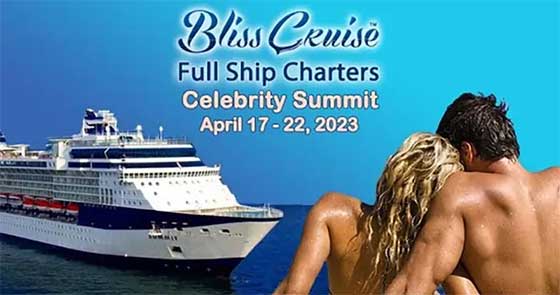 Many of you have started receiving your cruise confirmation number.  Which means you can access your online reservation and start planning your excursions and onboard experiences. 
We highly recommend you to download the Celebrity cruise app. This will allow you to board quicker, make reservations onboard and view daily compass, etc.
Your boarding pass can be added to your smartphone wallet for easy access.
• Who is checking in… pick all parties
• Fill out all info for each person checking in ex:
• Crown and anchor number
• Address
• Passport info
• Upload security photo
• Email
• Phone number
• Fill out onboard expense account information
• Read thru cruise ticket contract
• Read thru and accept Emergency contact info and health acknowledgement
• Select check in time which includes a wellness check.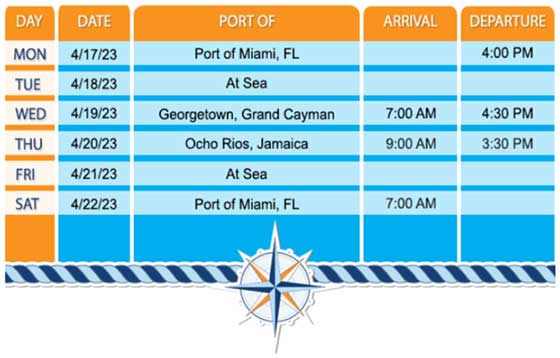 | | |
| --- | --- |
| MONDAY - Daisy Dukes and Cowboy Boots - WANTED…all cowboys and cowgirls. Saddle up and put on your best boots and daisy dukes for a hootin' and hollerin' night. | |
| TUESDAY - Medieval Formal Night - Hear ye! Hear ye! Calling all Kings, Queens, Knights and Nobles. Put away the traditional tuxeo and ball gown because we're going back in time to the Renaissance for our Medieval Formal Night | |
| WEDNESDAY - Galactic Glow Night - Bliss is calling on all Space Cadets, Aliens, Trekkies, Wookiees, Storm Troopers, Klingons, Romulans, Jedi Knights and any other galactic personality, to come in your brightest glowing apparel to show all of us earthlings how much you stand out at the Bliss Cruise Galactic Glow Party | |
| THURSDAY - Freaky Fetish - What's your safe word? Enter the world of sexual fetishes and BDSM. Show off your kinky side and explore your freaky fantasies. | |
| FRIDAY - Psychedelic Tie Dye - Tonight will be a kaleidoscope of bright, bold and psychedelic color. Let's party our last night away in a fashion trend that represents free-spirited individuals looking to make a statement. | |
| | *The order of the themes is subject to change. |
- - - -
Pre-Cruise Hotel with Meet and Greet
Castaways Travel will be back to the newly remodeled Hilton Embassy Suites - Miami Airport.  Suites start at $170/night plus tax.  Complimentary shuttle service from Miami airport to hotel available plus daily breakfast included.   

You're also invited to Castaways pre-cruise Happy Hour Sunday April 16 to get the party started.
The hotel is  less than 10-12 miles to the Port and takes about 15-20 minutes, depending on traffic.  Shuttle service to the port can be arranged at the hotel.  See also additional port and shuttle information and Port of Miami map.

Embassy Suite Miami Airport
Address: 3974 NW S River Drive
Miami, FL 33142
Phone: (305) 634-5000

Contact Castaways Travel directly or email us for a hotel room reservation.
- - - -
Future Exotic Ship Charters organized/escorted by Castaways Travel
Egypt five-star Nile Cruise/Cairo land tour  for 11 nights     March 2024  (Yes, we've been there)

Galapagos clothing optional week long "Celebrity Xpedition" cruise         July 2025   (Yes, we've been there)
See all future Bliss Cruises at this link.
- - - -
Ask about our Military/First Responder Benefits
---
Why Do I Need Travel Protection Insurance?
Your reservation is subject to Castaways Travel Terms and Conditions
---